How To Play

Each group is made up of 5 tiles corresponding to a player last name or a team. The data is made up of every MLB team's opening day lineups for each season since 2015.
Click on a tile to select it, then click on any other tile to swap them.
Line up 3 correct tiles and they will turn light yellow

4 correct tiles will turn darker yellow

There are 6 teams to find, so one team will overlap all the others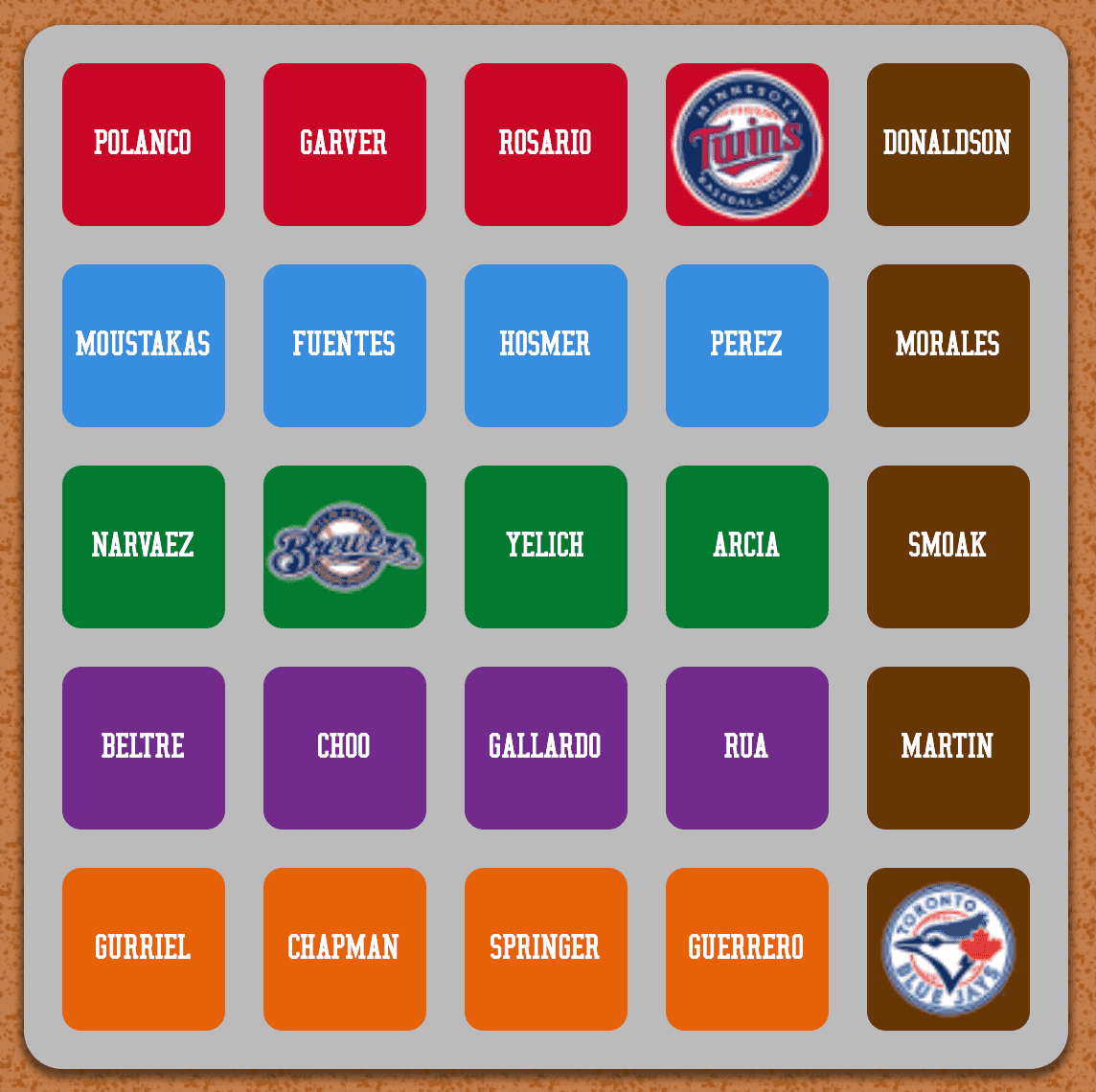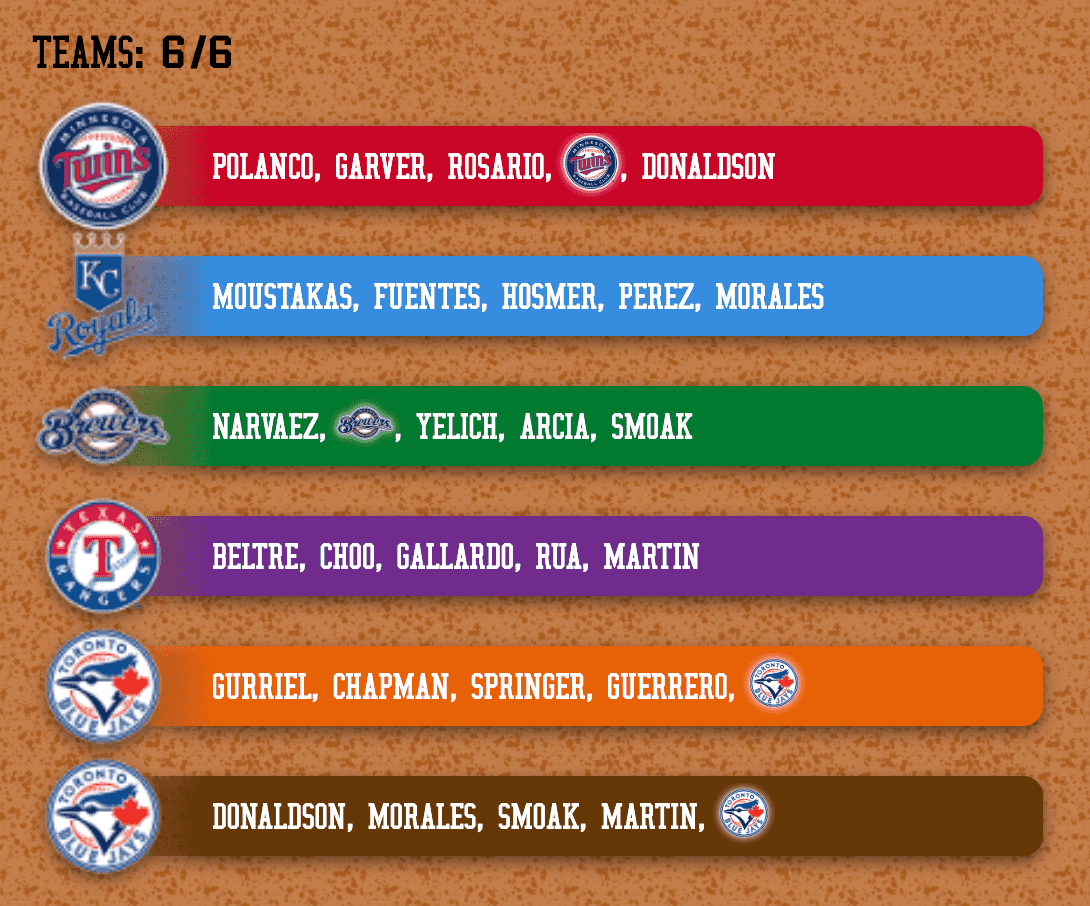 Finish the board in 30 moves and share your score!